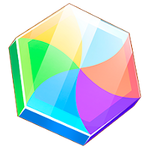 Boosters are consumable items that enhance normal gameplay. They allow players to take advantage of additional features for a short period of time before they expire.
Acquisition
[
]
Players will need to speak with Fernando to gain access to boosters. He will walk players through a short tutorial which gives them a free Big Booster Gift and their first set of boosters to start.
Additional boosters are attainable through leveling up in the game, watching advertisements or obtaining them for free in the Special Offers, purchasing them with real money, solving Quests, and playing the Bunny Game.
There are three types of gifts that contain boosters: the Purple Gift, Booster Gift and Big Booster Gift. See Gifts for more information.
Types of boosters
[
]
In the main game
[
]
| Image | Name | Description | How to activate |
| --- | --- | --- | --- |
| | Raise Prices | The prices of all recipes will increase by 150% for 1 hour | Located in the Boosters menu |
| | Machine Autorefill | The staff will refill machines on their own for 1 hour | Located in the Boosters menu |
| | Sell Order | The customer will buy any order with spices | Accessible during dialogue with a customer |
| | Refresh Orders | Instantly refreshes phone orders, available phone orders increases to 5 on use | Accessible from the phone menu |
| | Another Order | The customer will ask for another order with spices | Accessible during dialogue with a customer |
In the Bunny Game
[
]
Media
[
]